Sept 22, 2019:
Presenting at GSA Phoenix with UPJ students Kyle Sarver and Susan Ma.
I am giving a talk about Spring Break Trips as Educational and Recruitment Tools in the Geosciences on Sunday the 22nd
Susan is presenting her poster on the fluvial dynamics of the South Fork of the Little Conomaugh River on Sunday
Kyle is presenting his poster on the petrology of piedmont ultramafic on Wednesday

Old News

Aug 15, 2019:
Just returned from a good week in the field with Kyle Sarver and Drew Scarbro conducting a geophysical survey of ultramafics and granites in the PA Piedmont.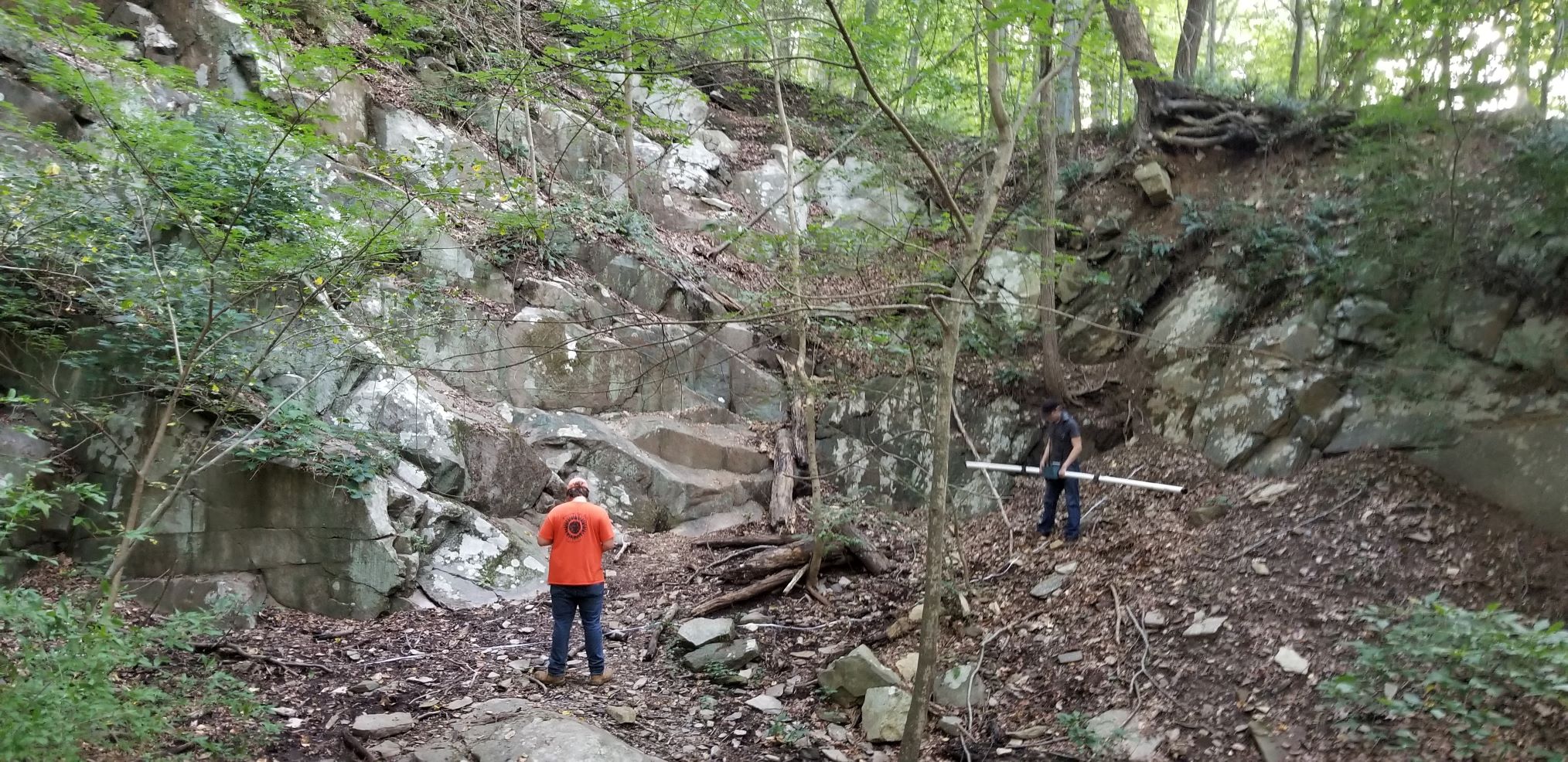 Conductance survey in a granite quarry with the EM-31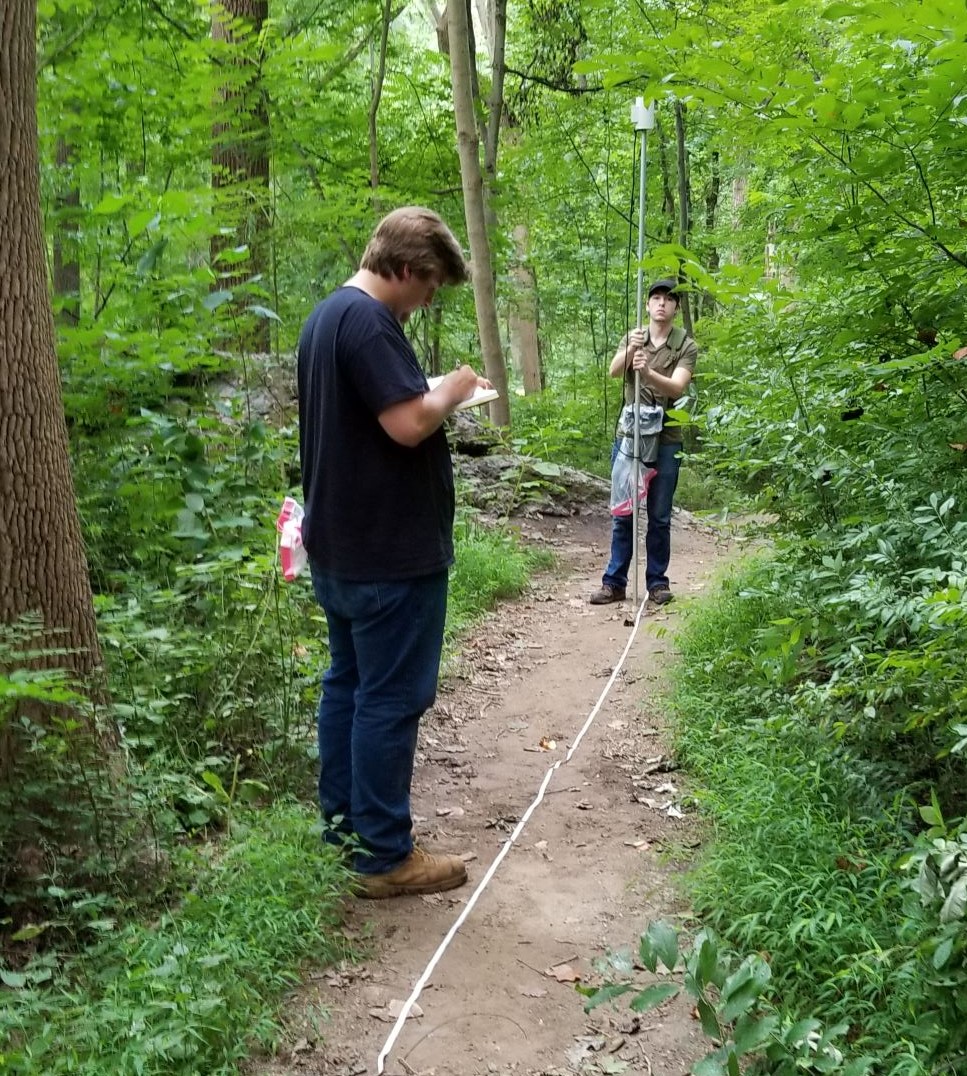 Magnetic Survey along a trail through some ultramafics.
May 1, 2019:
After a long haitus to resolve web hosting issues, my website is back up. Starting the summer strong! Getting projects started with my students.